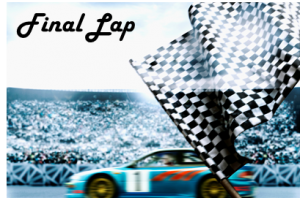 At Pole Position Marketing, we're committed to continuous learning and growth in our industry. Here's a round-up of what we think are some valuable gems this week on link building, content marketing, analytics, social media and more!

Expert tips for using Twitter, Google+ and Quora to improve SEO – This guest post by Kelvin Newman  on Our Social Times makes the argument that Google+ is soon going to be an important part of how Google as a whole determines reputation. He shares what he believes to be the factors Google will assess to assign authority, and also provides tips for each area to help you move in the right direction.
Content is Tyrant: Is it Publish or Perish for Everybody Now? – In this post, Tadeusz Szewczyk writes why content isn't necessarily king. He explains what to do if you don't have the time and/or resources to write content. I'm interested to see what our content strategist Jen thinks of Tad's post.
Using Web Analytics for PPC Optimization: Advanced Techniques by Melissa Mackey (@mel66)
It's time to go beyond basic web analytics metrics to optimize your PPC campaigns.  If you dig into more advanced data like site search and multi-channel attribution data, you'll find a treasure trove of new insights to optimize your PPC campaigns like never before.
The Secret Ingredient to Viral Facebook Posts by Jason Keath (@jasonkeath)
How does a business consistently stand out and break through the river of Facebook noise?  With relevance and timing.  This article shows one such example of a company that has taken advantage of the current political season.
How a New "Influencer" App Could be Your Most Powerful Content Marketing Weapon by Joe Chernov (@jchernov)
Finding the right influencers and building authentic relationships with them is a critical way to build thought leadership, improve brand awareness and increase the reach of your content. With that in mind, Chernov highlights Little Bird, a new influencer search engine that "starts with a topic and, based on Byzantine connections throughout the social graph surrounding the issue, works backward to the 'insiders' who are most influential about that particular subject."
Social Media and PR Aren't Free – 2013 Budget Tips by dmcalister (@myPRGenie)
If you're looking for ways to justify spending on PR and social media in 2013, this article provides several meaningful tips, including this one: "Don't forget to build in the time and cost of creating customized landing pages that help you track and convert content consumers into prospective customers. Demonstrating the link between social media and public relations and revenues isn't rocket science. But it does require an attention to detail, and a focus on sales metrics."
Facebook

Twitter

LinkedIn

Google+

Print

Email