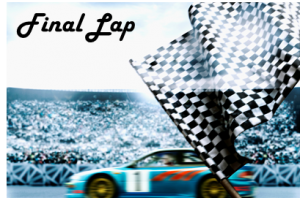 Although it's not rocket science, the study of web marketing is challenging because it changes all the time. That's why our team is committed to learning and to keeping up with (and staying ahead of) the latest trends. Here's what we've been reading this week…

Will 2013 Bring A Paid Link Resurgence? by @juliejoyce
Great analysis by Julie Joyce on why paid links are not only NOT dead, but will continue to thrive, despite Google's best efforts to the contrary.
It Doesn't Click by @tenscores
This is a great post about tripling your Google AdWords click-through rates and rising above the noise by knowing the thoughts, images and emotions going through your prospect's mind as they search.
12 PPC Lessons Learned Over 12 Years by @ppchero
Someone really smart once said that smart people learn from their mistakes and wise people learn from the mistakes of others. Jeff Allen has hit the ball out of the park his fair share over the past 12 years, but he's also struck out swinging, too. Here's some take-aways from those mistakes.
Anti-social Media Is All the Rage by @dandalyonsports
Washington Post sports columnist Dan Daly chronicles the growing trend among athletes for using Twitter as an outlet for their anger and how much it's costing them. His commentary is a great communications 101 reminder for all of us.
The New Celebrity Spokesperson Needs Social Media Smarts by @jmaz3
With years of experience in handling celeb spokesperson deals, John Mataraza explains how social media has changed the game. Stars may be great on the screen or on the court, but if they're not great on social media, they probably won't be able to deliver influence long term. This is another great example of how web marketing is making traditional advertisers rethink their strategy.
The Monster List of 100 Posts that Will Rock Your Blog in 2013 by @WritingH
This post by Marya Jan is exactly what it sounds like: an amazing list to get your creative blogging juices flowing in 2013. Pin this one!
Facebook

Twitter

LinkedIn

Google+

Print

Email