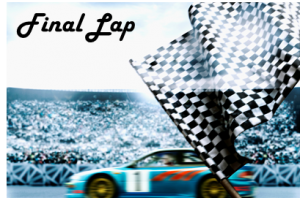 I discovered a local gem not too far from our offices this past weekend, The Toys Time Forgot. They feature toys from the 1940s to modern toys and best of all, as one blogger wrote, they have a staggering amount of Star Trek and Star Wars toys and memorabilia.
Of course, I assume that all of you enjoy sci-fi as much as I do, but others in the office tell me not everyone shares the same zeal.  So, for those of you looking for vintage lunch boxes, vintage Smurf toys, classic board games, GI Joe, He-Man figures, comic books, trading cards, any vintage toy, they've got those, too. If you're looking for a specific toy, they'll even help locate it for you.
A walk through the doors is like a walk a back in time. If you're in the NE Ohio area, you need to go check them out. If you're not, you need to plan a trip!
Here's what the rest of the Pole Position Marketing Pit Crew has been reading this week:
Facebook

Twitter

LinkedIn

Google+

Print

Email