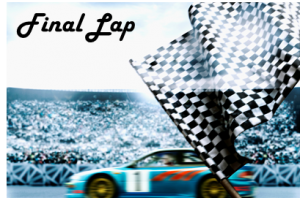 It's been a great week for me here at Pole Position Marketing. First, I received an email from Deb with her contribution for the Final Lap that ties together blogging and Star Trek. It made my day! And, it made the top of the list. Let that be a lesson to all of the other pit crew members when submitting their reads to me!
The second thing that made this week great, they let me be the voice of the welcome slides for our upcoming Web Marketing Driver's Ed Workshop Series. I can't be at the workshops in person, I'm an alter-ego, but at least I can be there in spirit! I'm excited to help welcome people to the Pole Position Marketing offices and hopefully they appreciate my humor.
Here's what the team has been reading this week–don't skip the first article!
My Most Important Lesson in Business Almost Killed My Blog by Mark Schaefer
You've probably already guessed that a few members of the Pole Position Marketing pit crew like media with a sci fi bent. So, when Mark likened blog post writing to our beloved Star Trek, it spoke to us. He tells you why you should be more like Capt. Kirk and less like Mr. Spock when writing your posts—if you want your blog to live long and prosper!
Introducing Buffer for Google+: The Easiest way to post to your Google+ Business Page by Leo Widrich
We don't recommend scheduling all the content you share on social media, but some tools can be helpful in finding your sweet spot for sharing – tools like Buffer can help. Always keep in mind, scheduling doesn't replace engagement, so be ready to interact with your followers even while using a tool. Buffer has added sharing for Google+ pages (not personal profiles… yet). Check out this post by Leo Widrich for a "how to" and add scheduling options to your Google+ page, today!
Analyze and optimize your search footprint with the new paid & organic report 
AdWords is rolling out a new tool to help you analyze and optimize your search footprint on Google. You can use this new report to adjust your search strategy for maximum impact.
Intelligent Brand Monitoring: Going Beyond Google Alerts byAnthony D. Nelson
Have you used Google Alerts to monitor your brand? We have, and often it doesn't give a high percentage of the results. In this post, Nelson gives some alternatives to Google Alerts. One great thing about the other offerings is their availability via RSS. Ever since Google Reader closed up shop, Google Alerts dropped their RSS option. Read on to find out what additional perks exist with the other tools and how to turn mentions into links.
Has Google's Author Rank Arrived? by Eric Enge
Interesting read on the much-debated topic of Google Author Rank. It's definitely something we've got our eye on. Even if Author Rank doesn't have a direct effect on search rankings and results right now, we still suggest implementing rel=author tags on your site. There has been plenty of research that shows results with the authors picture receive higher CTR.
Jim Beam Honey Hires Famed Seinfeld Lawyer to Save the Bees and #suethebears by Jessica Gioglio
We're loving this smart social media marketing campaign by Jim Beam Honey and it's not just because they've brought back Jackie Chiles. Read the post, learn from their campaign and tweet #suethebears to help save the bees!
Facebook

Twitter

LinkedIn

Google+

Print

Email