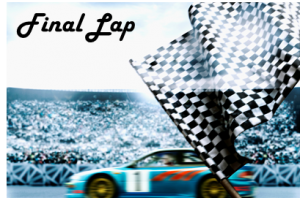 There's always music playing in our office, and you never know what you're going to hear. It could be a hair band from the '80s, or you might hear Cher reminding you to "believe in life after love." If you're someone who likes to share what you're listening to, you're going to love this announcement about Twitter's foray into the music sharing biz. According to this post on Wired, Twitter is set to launch a stand-alone music app that will allow users to find new music based on what their friends are listening to. Tweet away those playlists! Even when we're not listening to music, we still like to share—great articles on SEO, link building and content creation.

Local SEO in 5 Easy Steps by Zain Shah via @sejournal
Local SEO has its own quirks, different from those of the traditional organic rankings. Zain outlines five quick steps to help you optimize your site for the local 7-pack of results.
Penguin 2.0 Forewarning: The Google Perspective on Links by @stonetemple
Some interesting thoughts on link building from Eric Enge. I'm not sure I agree with everything here, but I do with most everything. The questions at the end will definitely put you in the right direction.
5 common mistakes with rel=canonical by Allan Scott via @google
Allan from Google gives some common canonical mistakes. I have to admit that I have made some of these, so this is a good reminder of just how to and not to use a canonical tag!
5 Link Building Tactics You Have Never Seen Before by Tom Roberts
Have we mentioned before, how important it is to think creatively? If you let it, link building can become monotonous. It might seem easiest to stick to the strategies you have seen work, but don't neglect the possibilities that you haven't discovered. In this post, Tom offers a few ideas that will "entertain and inspire you." Just don't hold us responsible for #5. 🙂
How to Use Google Trends to Compliment Your Keyword Research by
Samuel Chan

This is an underutilized tool that can help businesses to market better.  You can investigate the advertising messages that would be better for your audience, how they might differ according to locations, how search interest is changing for different products, and many other things to give yourself a competitive advantage in your marketplace.
Here's How Pam Slim Writes by @KeltonReid
If you write at all for a living, you've come down with a case of Writer's Block. In this week's The Writer Files interview, author Pam Slim shares how she tackles the process of writing, including overcoming those times when the words just aren't flowing.
Facebook

Twitter

LinkedIn

Google+

Print

Email