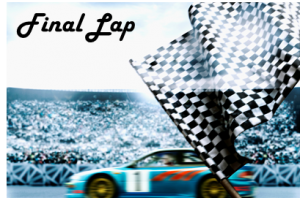 Spring has been rather elusive in our neck of the woods. Actually, downright spiteful with temperatures coming in right around freezing–until today. The sun is shining, the birds are chirping and we're decidedly more cheerful. While we had to wait what seemed like an eternity for warmer temperatures, we don't want to make you wait for some great reads about link building, analytics and content creation.

Common Causes of Self-Referrals in Google Analytics by Michael H. of @searchlabs
Do you have visits within your referrals report that are attributed to your own domain?  Then you're masking the true source and value of your traffic. To correct the problem, it's good to understand the main reasons that cause the issue.
Guest post prospecting using Amazon related purchases by @willohara
We're always on the lookout for innovative ideas for discovering link opportunities. This post offers a creative way to do just that. Will introduced us to this Amazon API tool by Andrei Kashcha. It allows you to search products on Amazon and visually connect the other products that were purchased by the same customer. It's a visual relevancy tree, your bound to find other verticals you haven't explored. Will explains how to follow the bunny trail and find ways to create valuable content for securing a link opportunity. Check it out!
People Still Pay for Links, Not Vague Content Marketing Strategies by @PointBlankSEO
If you've read any articles in the SEO/Inbound Marketing industry over the past year, you're well aware that SEO and link building are dead (or are they?), and Content is King. At least, content is getting all the positive press. Jon Cooper brings into question these assumptions, in a "back to the basics" post suitable for SEOs and small businesses alike. Don't chant, "Content is King," until you've read this post.
The Fish Aren't Biting: Failed (Link) Bait on the Rough Seas of SEO by Alex Webb of @ZoomSpring
In this post Alex takes a look at what can be learned from the failures of a campaign. Some of the takeaways include: trying new things, being creative while realistic and putting forth the effort needed to reach your goals. If you don't garner other insights from this post, you might be a zombie.
5 Content Creation Tactics Every Marketing Rock Star Needs by @heidicohen
So you want to be a rock star. Of creating great content, that is. Check out Heidi's easy steps to content marketing fame.
Facebook

Twitter

LinkedIn

Google+

Print

Email