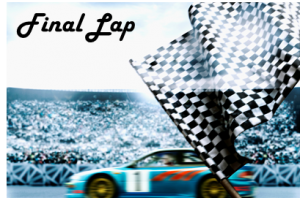 We all need breaks during the work day. Some people in the office like to break up the day with a short walk, play a quick game of pool, or run next door to the convenience store for an afternoon Snickers bar.
One break isn't enough for me, being the alter-ego of the office is tough business! When I do occasionally take breaks, I like to catch up on the latest sci-fi news. On one such break earlier this week I came across 37 Things Only "Star Wars" Fans Will Find Funny on BuzzFeed. Even if you're not a die-hard Star Wars fan, it's pretty funny. Take a break and check it out.
Here's what the rest of the pit crew has been reading this week…

Optimizing Website Content: How to Fix What You're Doing Wrong by Arnie Kuenn
Arnie tells you why you should make keyword stuffing a thing of the past and focus more producing valuable content for your audience. Rome wasn't built in a day and neither should your content. Starting with well-crafted content, not just mediocre words on a web page, makes optimization that much easier.
What's It Like Wearing Google Glass? A Glimpse Into the Future With Robert Scoble by Dan Lyons
A glimpse into the future of online marketing, One where "marketing" is defined as providing useful, lovable services and keeping customers engaged, rather than buying advertising and pulling people into a "funnel." "We're talking about inbound marketing on steroids."
What is 'Pure Spam'? 10 Examples From Google by Dave Davies
Want to know what spam looks like? Davies gives ten great examples.
Here's What Happens When You Pause Your Business Blogging by Nick Stamoulis
Overwhelmed by other things in your business and thinking you might take a break from blogging for a few weeks? Be warned and ready for a drop in traffic to your website if you do. Nick gives the example of a client that stopped blogging for one month during a transitional time. By the end of the month traffic to their blog had dropped 44.5%.
26 social stats from 2013 you should know (and use for your next presentation) by Sarah Evans
If you present on social media, or need stats to woo the higher ups, this list is a keeper. For example, did you know 1 in 10 young people have been rejected for a job because of their social profile?
Facebook Finally Introduces Embedded Posts: What You Need to Know by Ginny Soskey
Earlier this week Facebook announced that it will now allow embedded posts. This means you can take any public post on Facebook and embed it on your website or blog. That is, once they roll it out to the rest of us. Currently, only select publishers have the ability to use the new feature, but it should be rolling out to the rest of us soon.
Facebook

Twitter

LinkedIn

Google+

Print

Email