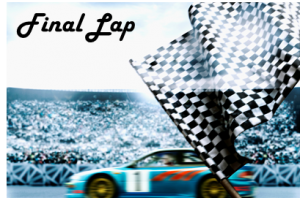 This week at Pole Position Marketing, we celebrated the birthday of Kevin, our Client Relations Specialist & Ambassador of Tomfoolery. It just so happens I came across a site this week where you can "Trek" yourself. Happy birthday to my Romulan friend, Kevin!


Here's what the rest of the pit crew has been finding around the web this week…
How to Extend The Shelf Life of Your Content by Repurposing It by Srinivas Rao
Mainstream media repurposes content all the time, so why shouldn't online content creators? Srinivas shares ideas on how to repurpose and extend your content.
Negative SEO: Looking for Answers from Google by David Harry
Interesting read on the effects of negative SEO and how bad links can affect your rankings.
Getting Intimate with Keyword-Level Bidding Strategies by Carrie Albright
Sometimes Google does make changes that give PPC managers additional control of the work they do. Google AdWords' new Flexible Bidding Strategies do just that. Learn about all of your options in this nice breakdown.
17 Essential Content Templates and Checklists by Michele Linn
Content marketing is a process, and while creative, it must be orderly as well. Michele shares some of the most-sought-after templates and checklists the Content Marketing Institute has to offer. We're sure you'll find something useful among this list to help with your content creation efforts—we did!
10 Facebook Articles We've Read, Loved & Learned Something From by Chelsea Hejny
Looking for new ways to increase your reach, engagement and leads from Facebook is something every social media marketer does. This is a great round-up of Facebook marketing articles from social thought leaders with ideas on how to do just that.
Facebook

Twitter

LinkedIn

Google+

Print

Email