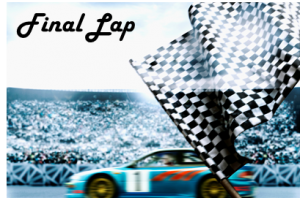 It's been awhile since I've posted on the EMP blog. I've been busy catching up on episodes of Shark Tank and counting down to the release of Star Trek Into the Darkness. If you don't remember who I am, I'm Max Speed, the guy on the Pole Position Marketing team who says things other team members wouldn't dare say. Maybe that's why they haven't let me post for awhile?
While the rest of the team would like me to share some web marketing news, I'd like to share something from the final frontier… space. If you haven't checked it out yet, go visit Timelapse and view timelapse videos of anyplace on Earth created from nearly three decades of images collected by NASA's Landsat in collaboration with Google and Time.
Here's what the rest of the team has been reading…

Excellent Analytics Tip #22: Calculate Return on Analytics Investment! by @avinash
Traditionally, the analytics industry has made a poor case for the value of what they do. In this article, learn how you can calculate ROI for digital analytics so that you can correctly attribute resources to what fuels growth.
Case Study: How Content Marketing Saved this Brick-and-Mortar Business by @bethjhayden
Content marketing to the rescue! Beth interviews a pool company owner who was able to turn around his failing business by starting a blog. And not just any blog, but one that answered his customers' questions directly. What a novel idea! Give customers what they want, and they'll not only visit your site, but spend money with your company, too.
Optimizing For Facebook Graph Search: SEO Meets Social by @jimyu
With the addition of Facebook Graph Search it's time to start taking Facebook optimization seriously. While some SEO best practices apply, there's a new set of techniques specific to optimizing for Graph Search that Jim outlines. If you're a local or small business, make sure you check this out as Graph Search can be especially beneficial for you.
Content Curation Tools & Concepts by @ArnieK
Stop being narcissistic! Content curation is an important piece of a good content and social media marketing strategy and should make up one third of what you're posting. Finding quality content to share can sometimes be a challenge. Arnie has put together a great list of tools to help you cut through the clutter and find great content.
How to become an Influencer through Content and Relationship Marketing by @jasonacidre
We all want to go out there and just acquire links, right? Unfortunately, it's not that easy. In this post Jason explains what it takes to become a brand worthy of obtaining links. Content and relationships are two vital parts to any brands foundation. Check this post out to get some great pointers!
The Definitive Guide to Recovery from the Unnatural Link Penalty by @DholakiyaPratik
We've had a lot of questions about link penalties since the Penguin update last year. Pratik's post will walk you through the process of finding unnatural links, deciding whether or not to remove them and how to move forward in your link building efforts. If you are looking to a step-by-step guide, this post will be a great help!
Facebook

Twitter

LinkedIn

Google+

Print

Email