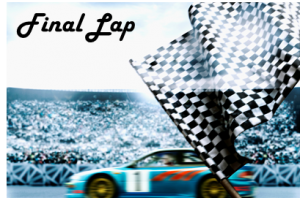 The Pole Position Marketing crew facilitated a blogging seminar yesterday for IABC in Cleveland. I picked up a few important things from the crew.
Even though Deb has an affinity for Coach purses, she has just as much of an affinity for Klingons.
Stoney has been known to spend hours looking at Star Trek pages on Wikipedia.
The rest of the staff didn't have any sci-fi references. What did they think people were coming to the seminar for? Shame on them.
Oh, and if you're wondering, I did see Star Trek Into Darkness last weekend. Wondering what my reaction was? It's a spoiler, highlight the following text to see: Khaaaaaaaaaaaaaaaaaaaaaaannnnnnnnn!!!!!!!!!!! 🙂
But I digress, here's what the Pole Position Marketing crew has been reading this week.
Has Penguin 2.0 Hit Yet? by Pete Campbell
This is the golden ticket question following Matt Cutts' announcement via Twitter (May 10th) that the next Penguin update will be coming in the next few weeks. Find out the insider's scoop via Pete Campbell.
Advanced Search Operators: SEO Experts' Web Searching Tips by Alison Parcell
You may have some good search operators up your sleeve, but we bet you don't have all the one's listed in this sourced post. Few posts on this subject have covered custom queries specific to different search engines. This post even gives social operators for Twitter & YouTube. Bookmark this handy reference and share it with all your friends!
How I Discovered My Blogging Voice by Becoming Somebody Else by Gina Kerrigan
Relationship blogger Maureen Hannan found her voice—and her audience—by assuming a pen name. As "Gina Kerrigan" she felt free to offer the online dating advice her readers wanted, and protected the privacy of her kids at the same time. Could your company blog benefit from the creation of a "mascot" or fictional character with a unique perspective? Maybe. Just ask PPM's Max Speed.
View-Through Conversions Are Not Conversions by Harry Gold
Somewhere along the way, the use and definition of view-through conversions got fuzzy. These conversions were reported alongside click-based conversions and attributed to the media source with the same weight as click-based conversions. There's some problems with this…
Mobile Mommy: Mobile Social Media & Internet Usage Stats For Moms by Tom Martin
Mommy's are increasingly more connected. It's not uncommon to see a sea of mommy's with smartphones held high at school sporting events or dance recitals. Tom presents some interesting stats about social, mobile and digital moms from a recent Edison Research study.
Facebook

Twitter

LinkedIn

Google+

Print

Email