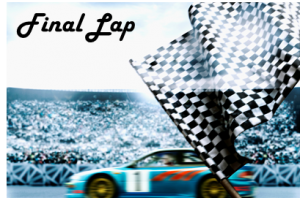 This week while the rest of the team was reading articles on web marketing, I came across this amazing piece of Star Wars art by John Hendrix featuring everything Star Wars he could draw from memory. You can purchase your own copy on his website. I think this would look great in the PPM office! How can we convince office manager extraodinaire and resident interior designer, Maria, that we need this?
Here's what the rest of the team found around the interwebs this week…
The Truth About Content Marketing & SEO by Lee Odden
Many companies find themselves focusing on content creation with SEO on the back burner or focus on overoptimizing less than stellar content for sales. Both approaches miss the benefits of a holistic approach to content marketing–balancing quality content with SEO best practices.
5 Excel Skills Every Marketer Should Know by Annie Cushing
From table formatting to pivot tables, Annie outlines five must-know Excel skills with videos and links to great resources to get you up-to-speed.
Google Shopping: Product Listing Ad & Feed Optimization Tips & Best Practices [Videos] by Mary Weinstein
This article gives a good overview of Product Listing Ads for eCommerce sites. You'll learn about the data feed and other troubleshooting issues.
Study: People will switch brands to one associated with a good cause, boycott irresponsible behavior by Sarah Evans
It pays to be nice. 🙂
How Do You Uncover Your Spammy Links? by Barry Schwartz
The link spam discussions have become a trending topic again this week as Penguin 2.0 rolled out. If your site has been targeted, you're frantically trying to recover. Barry offers a few suggestions on how to do so. And we also suggest reading this post by Emma North, to avoid future backlash from the Penguin.
An RSS Reader A Week: In Search of Google Reader Replacement by Dr. Pete
It's been awhile since the news dropped that Google Reader will be shutting down on July 1st, and vaporization is upon us. You may be wondering, like us, where to migrate your RSS feed to. Dr. Pete is doing all of us a favor and testing different platforms. He will be updating this post weekly and giving reviews to help us all decide which tool to join forces with. Check it out, and let us know if you have an alternative RSS tool that you're using, or plan to use.
Facebook

Twitter

LinkedIn

Google+

Print

Email