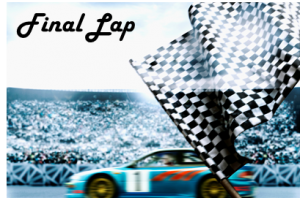 This week our crew chief has been in the Big Easy imparting his SEO wisdom to the attendees at PubCon.  While the chief is away, the crew will play. Well, we managed to squeeze in a bit of play time with Cylon, the chief's lovable dog who's been a little forlorn. So, what's been happening in web marketing this week? Here's a sampling of what the pit crew has been reading.

Why You Should Create Content With a Hook by @TPLDrew (Andrew Davis)
You've identified your target audience, but how do you not only engage with them, but keep them coming back to your content? Andrew thinks you need a hook, a format that sets you apart from the competition, and we agree.
Passion Is Key To Finding Your Buyer Personas and The Secret To Selling Online by @crmadvice (Ashley Verrill)
Defining your buyer personas (ideal customers) is a critical and often missed step in setting your social media strategy. And, for that matter, critical for any marketing strategy! Ashley does a great job of explaining how to define, refine and validate your buyer personas.
How to Determine Your Hourly Bid Multipliers in AdWords by Benjamin Vigneron
Hourly bid multipliers works by reducing your PPC ad spend at poor-performing times of the week and increasing your exposure at the best times of the week. In this post, Benjamin gives us the details on how to figure it out and then supplies us with a spreadsheet tool with which to do it.
The First Link You Ever Built | Link Building Stories by @mmstll (Emma Still)
Who else loves a good story? Emma Still compiled stories from a handful of SEOs and Link Strategists around the industry and shares them here. You'll get an idea of how strategies have evolved over the years, all across the hat color spectrum. Just don't get any ideas!
7 Free Tools to Improve Your Outreach Productivity by @AskSalmanAslam (Salman Aslam)
It's always nice to have a toolbox at hand, ready to assist in your next task. If it's the task of sending innumerable e-mails, you'll want to vet this list of free tools. Try one on your next assignment and let us know what you think!
What have you been reading this week?
Facebook

Twitter

LinkedIn

Google+

Print

Email