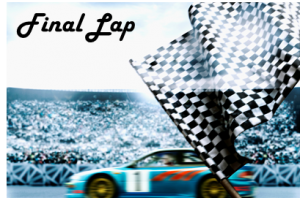 Are you a closet Trekkie that likes or belongs to one of the Star Trek dating pages or groups on Facebook? Or, do you like or belong to any group on Facebook that you might not want your friends and family to find out about? If so, you might want to read up on Facebook Graph Search which rolled out earlier this week and change your privacy settings. I wouldn't be embarrassed about my love affair with Star Trek or Battlestar Galactica, but there are a few other things I'd like to keep to myself. 🙂
Here are this week's good reads…

Wrap Up: The Customer-Centric Approach to Customer Journey Mapping by Siobhan Fagan
Siobhan explains that even though customer journey mapping can indeed be beneficial to your website and conversion rate, you can't forget the human element. So unless we're all cylons and don't know it, put yourself in your customer's shoes when evaluating your site.
Content Marketing Strategies Based on Customer Context: 3 Examples by John Lane
John likens content marketing to a trip to the airport. While all airports serve the same purpose—arrivals and departures—they all take different approaches. McCarran International Airport, for example, features slot machines, just in case you want to try to hit it big one more time before you catch the red eye out of Vegas. Just as slot machines work there, your content may fit your buyer personas for your site just fine. But have you considered what phase of the buying process they're in? Are they just arriving, or are they departing? John tells you why timing may be everything when it comes to content and conversion.
SEOs Say Links Rule Now, Content & Authorship Will Rule Later, In Moz 2013 Ranking Survey by Barry Schwartz
Earlier this week, Moz released a preview of their 2013 Search Engine Ranking Factors study. Barry gives us the highlights of the preview. The value of links and social signals in rankings debate will carry on.
Popular Automation Service IFTTT Arrives For The iPhone by Greg Finn
Annalisa and Kathy were already big fans of IFTTT (If This Then That), and then they released iPhone integration. Cue the music and fanfare! It now integrates with contacts, photos and reminders. Maybe Stoney should receive a text message reminding him how awesome his staff is everytime we finish a task?
50 Percent Of Companies Struggling With SEO Aren't Integrating Social Media [Survey] by Matt McGee
The role of social media in SEO is definitely a hot topic right now. Matt shares results from a recent Ascend2 study which took a look at social and SEO integration. The best SEO approach is a holistic approach. If  social media hasn't been a part of your SEO strategy, now's the time to start including it.
Facebook

Twitter

LinkedIn

Google+

Print

Email