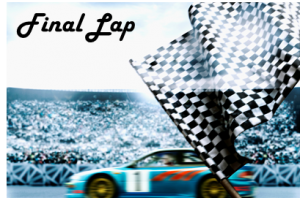 Unless you've been out in the Gamma Quandrant for the past week, you're probably aware that the royal baby is due at any moment. Poor Kate Middleton, I doubt anyone has ever had so many pictures taken of their belly.
Anytime I've turned on the TV or logged onto Mybook or Twitspace, it's all I see. One news report explained how to use social media to be the first one to know when the royal baby is born. I'm really OK with the rest of the world finding out before me.  It's not like it's Princess Ardala having a baby. I'm with Captain Picard on this matter.
Enough about the royal baby, here's what the pit crew has been reading this week…
Google's Disavow Tool: What You Need to Know, and 4 Common Myths by Bryan Eisenberg
Things you need to know about the disavow tool before jumping in and jacking up your link profile.
Beautify Your Content: 8 Image Elements that Perform on Pinterest by Brendan Lowry
Images have a lot of competition on Twitter, Curalate exmined 30 different visual characteristics to see which ones had an impact on pin engagement. The characteristic I found most interesting – faces – images without them perform better.
What Content Marketers Really Need to Know About SEO – A Twitter Chat With @JoePulizzi #CMWorld by Lee Odden
Great twitter interview with Joe Pulizzi, the guy behind Content Marketing world.
5 Tips Every Content Curator Needs to Write Better Calls-to-Action by Pawan Deshpande
Calls-to-Action are expected in created content. Of course you'd ask your audience to contact you or perhaps encourage them to download your latest white paper at the end of a blog post. But what about curated content? Pawan tells you why it's OK—yes, even critical—to include targeted CTAs in content you didn't create, but believe would be helpful to your audience.
Create an Infographic for Free (Seriously) by Kristi Kellogg
And who doesn't! Haven't tried the tool, but the pit crew will be checking it out.
Google's Search Magic Revealed by Jason DeMers
Great article on SEO and the non-existent magic formula to good rankings.
Facebook

Twitter

LinkedIn

Google+

Print

Email