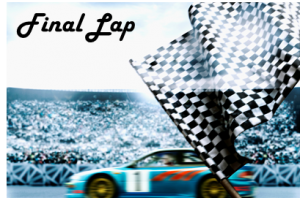 Summer vacations are in full swing and it seems like at least one member of the pit crew is gone at any given time this month. Annalisa just got back from Yosemite. I asked her to take me with her, but no dice. I'm confident there are Talosians hiding in this valley.
She swears there were no traces of any, but I don't think she had the right type of equipment with her to detect them. Amateur!
Here's what the rest of the pit crew has been reading this week…
Facebook Simplifies Its Ad Formats. What Marketers Should Do Now by Laurie Cutts
Facebook is streamlining and simplifying its ad options and Sponsored Stories are a casualty of the cuts. But, don't worry, the popular friend of a friend targeting isn't going away completely. All ad formats will now allow this type of targeting. Get the details on the rest of the changes in Laurie's article.
The Link Building Process in GIF Form by Chris Dyson
This post made our Link Strategist laugh out loud! At Pole Position Marketing, we recently implemented a segment called EE Job Sharing into our weekly team meetings. This gives each strategist the opportunity to present something to the rest of the team regarding their area of expertise. Annalisa shared her job recently, and now we know why she makes so many faces around the office. This post is for everyone who has ever gone through the process of obtaining a link, or for those who share space with someone who does!
7 Link Building Techniques that might still work in 2013 by cognitiveSEO
Sometimes it seems link building tactics die hard and fast with overuse, or misuse. We often get asked if there are any quick wins that still exist. Although, we wouldn't necessarily categorize the techniques given in this post as easy. In the spectrum of link building tactics, these could be less time consuming than some. We specifically found #2: Audio Sharing Link Building interesting. Maybe we can get Max to test this so he has less time to wax on about Star Trek.
The Power of the Double-Whammy Headline: How to Increase the Chances of Your Content Being Read by Sean D'Souza
Learn what the double-whammy headline is, why it's effective and how and when to use it. Sometimes two headlines are better than one!
When and How to Use AdWords Image Extensions by PPC Hero
Images in search ads aren't new (PLAs), but they are new to text ads… almost.  Google AdWords is going to be rolling out image extensions for text ads soon.  Get the low-down here.
Public Conversations on Facebook
Hashtags have arrived on Facebook. Now your hashtags from Instagram posts won't look so out of place. Find out all of the details in the official announcement from Facebook.
Leave a comment with the best blog post you read this week.
Facebook

Twitter

LinkedIn

Google+

Print

Email