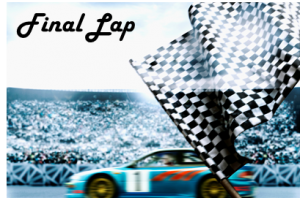 Star Trek is everywhere, if you don't believe me, check out the photo below. My co-worker, Kathy, snapped this when she was in Pittsburgh this past weekend. Her husband said they almost got in a car accident when she saw the sign, but had to get the photo for me. She's such a dedicated friend. Have you seen any Star Trek street names in your neck of the woods?


Vulcan Way, One Way to Coolness
But I digress, here are the great reads the pit crew found around the web this week.
Are Social Signals Replacing Traditional Links? by Nick Stamoulis
Annalisa & Kathy have been having plank-offs to debate the answer to this question. The result? Stalemate. A similar question might be: Is social media more important than link building? Truthfully, the disciplines work best when efforts are applied to both. They fortify each other, like eating healthy and exercising. You can't get the same results by only choosing to do one. But, don't take our word for it…
Do You Need Missiles for Your SEO Strategy? by Tadeusz Szewczyk
Evergreen content and viral videos are all the rage in web marketing. Or are they? Tadeusz challenges that assumption in his latest post. Why it's not always worth using the big guns to create "high profile viral content." We liked his approach to go against the norm, and think he makes a great case. Check it out for yourself!
Bid Adjustments: How Do They Work? by Phil Kowalski
While they may seem straightforward, bid adjustments can get a bit tricky when they are applied together. Check out this article to see how to do the math for multiple bid adjustments.
The 3 Stages of Content Marketing to Make Your Results Take Off by Carter Hostelley
Rome wasn't built in a day, and neither should your content marketing strategy. These things take time, or you risk ending up with a less-than-desirable result—i.e., an ineffective website that doesn't convert. Carter defines the 3 stages of a sound, you-can't-lose game plan for crafting winning website content.
Instagram Video vs. Vine: What's the Difference? by Richard Wood
In social media news this week, Instagram launched video capabilities. Will Instagram kill the Vine? That is up for debate. Find out the differences between the two platforms in this article.
What great articles have you read this week?
Facebook

Twitter

LinkedIn

Google+

Print

Email