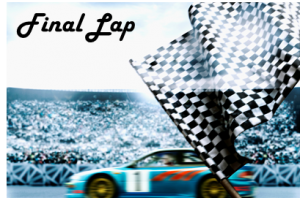 The worldwide interwebs are currently awash with posts of people mourning Google Reader's final lap. Even our own Kathy Gray got in on the talk with a post about life after Google Reader's death. Another one of those first world problems.
Can't we all talk about something more important like when they're going to start working on another Stark Trek movie or bring back Battlestar Galactica? Geesh!
But, yet again, I digress. I am supposed to be sharing something important. Here are the good reads the pit crew dug up from around the web this week. Notice there are no posts about Google Reader? Not on my watch!
Why Content Marketing Is a 'Do-Over' for Social Media by Mark Schaefer
Up until now, many companies have rolled the social media dice, and hoped—and maybe prayed—that they would see positive results in the form of engagement with customers and ultimately sales. Mark tells you why that line of thinking will get you nowhere, unless you put thought and purpose behind that social media content.
Should You Create Ad Group Sitelinks in Enhanced Campaigns? by Brad Geddes
Ad group-level sitelinks are really nice. But, the implementation can be quite a project. This article will help you determine whether or not you should spend the time implementing them in your account.
Infographic: Social Media Image Dimensions by Douglas Karr
It's impossible, at least for me, to remember dimensions for every social channel's profile image, cover image, post image, etc. This is handy reference to bookmark.
How to Choose Trustworthy WordPress Themes & Plugins by Alex Moss
There is a dizzying array of WordPress themes and plugins available. It can be hard to cut through the clutter and you want to make sure you're downloading legitimate and trustworthy themes and plugins. Alex provides some great tips on what to look for when making your decisions.
Creating Creative 'Meet the Team' Pages (With 13 Awesome Examples) by Wayne Barker
We had a lot of fun creating our 'About' pages! Did you? If not, this post provides 13 examples of why you should reconsider. Why not make a day of it? We did. Think about it. How often do you get to wear your link building cape outside the office? Annalisa enjoyed the extra attention she got from doing just that, not to mention, all the autographs she penned.
Competitive Link Analysis: Link Intersect Tool in Excel  by Mihai Aperghis
It would be nice to have an unlimited budget for tools. Tools can be helpful and make certain tasks less time consuming, but not everyone can afford their monthly subscription fees. This post by Mihai, provides step-by-step instructions for using Excel (in place of paid tools) to find link opportunities your competitors are already taking advantage of.
Link Building Secrets That Will Rock Your Rankings with Brian Dean by Jason Bax with Brian Dean
"It's all about links. It's always been about links. And at least in the next 5, 6, 10 years it will be about links. Whoever has the best links will rank above those who don't. The whole SEO game is getting those links." Don't get the wrong idea. It isn't about quantity of links, but rather, quality. Don't skim this post, every word is worth it's weight in gold! Taking the value of links into consideration, maybe we should give Annalisa a raise…
Facebook

Twitter

LinkedIn

Google+

Print

Email