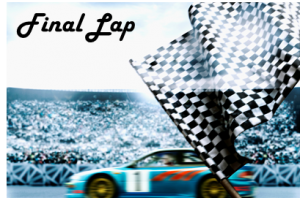 It's hard to keep up on the latest thought leadership, ideas, trends and news in the web marketing industry, which is why we bring you the Final Lap each Friday. Each member of Pole Position Marketing Pit Crew, and the office alter ego, Max Speed, bring you their winning article of the week to help your business.
Topics include SEO, paid search, usability, link building, local search, content marketing, social media and other areas of marketing and business. Plus, you'll find articles that have earned "honorable mentions" and are also worth a read. Enjoy and feel free to comment with your winning articles.
The Winner's Circle
Stoney deGeyter, Lead SEO & CEO
Mike Fleming, Analytics, PPC & Conversion Strategist
Annalisa Hilliard, Local SEO & Link Building Strategist
How to Connect with Content Curators to Get Links Audience and Traffic, by Matt Gratt
I couldn't resist adding this piece of content to our round-up. After all…well, nevermind, you probably get the irony. Matt Gratt explains how to find curators and thus, opportunities to amplify your content. He also explains how to develop relationships and conduct outreach. Matt says, "If you're regularly creating content and you're not promoting it, you're leaving money on the table." If this describes you, read this post.
Deb Briggs, Content Marketing Strategist
6 Key Elements of an Effective Content Marketing Strategy by Kevin Cain
Content marketing without strategy is like a Sunday evening without The Walking Dead–something just doesn't seem quite right. When it comes to your marketing efforts, you need to know who you're targeting with your content to know what form your content should take.
Kathy Gray, Social Media Marketing Strategist
How to Create Ads With Facebook Power Editor by Steve Carpenter
Facebook ads can be very powerful if created and targeted properly. Steve has put together a great tutorial that's easy to understand on how to get more bang for your Facebook advertising buck. After reading this, you'll never use the "Boost Post" button again! If you want to dig a little deeper into Facebook advertising best practices, I highly recommend Jon Loomer's blog.
Max Speed, Pole Position Marketing's Alter Ego
Traffic Didn't Crash the Obamacare Site Alone. Bad Coding Did Too. by Michael Scherer
The HealthCare.gov fiasco still has my head spinning and my blood pressure boiling. I don't care what side of the political fence you're on, how can a site of this magnitude be launched with so many problems?!? Another interesting read on the situation comes from TechCrunch regarding employees from Oracle, Red Hat and Google pitching in to help fix it. Now I'm going to go bury my head in sci-fi books and pretend this happening.
Honorable Mentions
Share your winning articles in the comments below.
Facebook

Twitter

LinkedIn

Google+

Print

Email