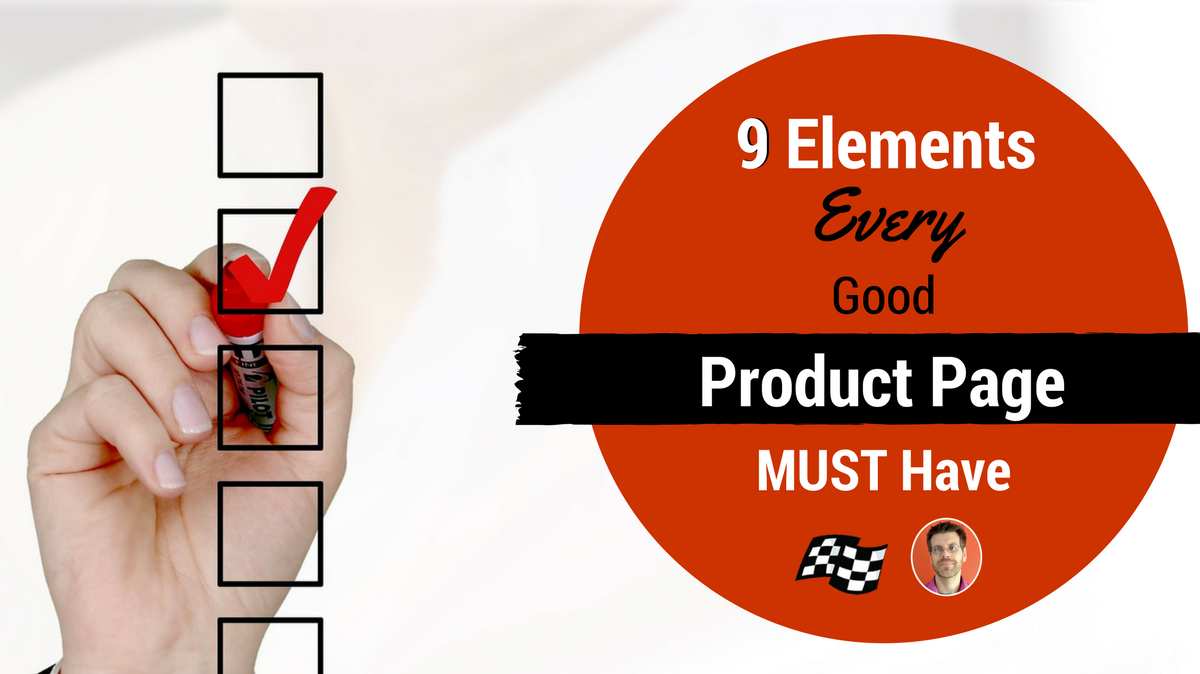 There is more to a good product page than a picture and a product description. In fact, a good product page provides numerous informative elements.
Remember, buying a product online is vastly different–and riskier–than buying at a brick and mortar store. Your product pages need to provide as much information and assurances as possible to help shoppers feel confident they are making the right decision. There is no "correct" layout, but they are of these elements are necessary.
9 Things Every Good Product Page Needs


Title: This should be the most obvious thing on the page other than the picture of the product. It should simply list the name of the product so visitors know they landed on the right place.


Image(s): Let visitors see what the product looks like. Multiple views, like the ones below that Best Buy has on its site for a set of headphones, help them better visualize the product and decide whether it's right for them.



Description: This is where creative writing comes in. Don't just describe the product in bland language, make it sound enticing. Remember to focus on benefits and address customer pain points.

Specifications: This is the technical aspect of the product page.  Leave nothing for the visitor to question.


Reviews and Ratings: Let other buyers express what they think about your product. This is critical considering that 78% of Americans read reviews  before committing to a purchase.


Price: Duh! Don't hide it under a bushel basket. Make sure it is large, clear, and easy to find.


Stock: If your product is out of stock or on back order, you have to let visitors know on the product page, not when they try to check out. Also be sure to tell them if the supply is limited. This may give them the extra push to buy now. You see this a lot on Amazon:



Estimated shipping date: Give an estimated time frame that the product will ship. You don't have to know when it will arrive (though that's nice too) but definitely when it will go out.


Socialize: Provide social share buttons so shoppers can share your products. This is a great way to generate word of mouth.


That's the basics of a product page. Still want more? Check out my
Cheatsheet
.