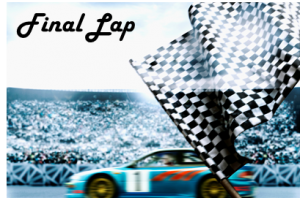 It's hard to keep up on the latest thought leadership, ideas, trends and news in the web marketing industry, which is why we bring you the Final Lap. Each member of Pole Position Marketing Pit Crew, and the office alter ego, Max Speed, bring you their winning article to help your business.
Topics include SEO, paid search, usability, link building, local search, content marketing, social media and other areas of marketing and business. Plus, you'll find articles that have earned "honorable mentions" and are also worth a read. Enjoy and feel free to comment with your winning articles.
The Winner's Circle
Stoney deGeyter, Lead SEO & CEO
Mike Fleming, Marketing Campaign & PPC Strategist

Annalisa Hilliard, Local SEO & Social Community Strategist
SEO Measurement Mistakes, Part 4: Links

, by

Reid Bandremer

– There's a lot of clamor around the industry about links being dead. However, if the right approach is taken and goals set from proven metrics, link building is still beneficial. Reid discusses which metrics are often given too much weight and which ones are often overlooked.
Deb Briggs, Content Marketing Strategist
What Medium Means for Content Marketing, by Mike Kaput – I love a certain big box retailer with a bullseye for a logo, and now I love it even more since a fresh grocery section was added—one-stop shopping! If only content could be the same way. If only you could cut through the clutter and easily find interesting things to read all in one place. Mike tells why Medium could be the answer and how your business could benefit from it.
Kathy Gray, Social Media Marketing Strategist
5 Little-known YouTube Features for Marketers, by Andrew Macarthy – Have you heard about Fan Finder yet? It's a free service from YouTube that allows you to submit short videos, or "channel ads," that it will show to people who would be likely to enjoy your content. Find out more about this free opportunity and four other great tips to help you step up your YouTube game in Andrew's post.
Honorable Mentions
Share your winning articles in the comments below.