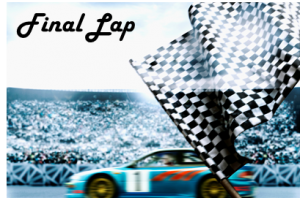 My worlds collided this week. By day I'm the snarky, sometimes funny, sometimes annoying, occasionally off-color and always pointed alter ego in the office. By night I'm a sci-fi obsessed geek (in a good way).
Imagine my surprise, shock and joy when I received an email from Kathy that Captain James T. Kirk, AKA William Shatner, would be the closing keynote at Content Marketing World. In Cleveland. 60 minutes from our office. I wonder which hotel he'll be staying at…
While I've been developing my Capt. Kirk stalking sighting strategy this week, here's what the rest of team has been reading.

Why B2B Brands Need to Create Long-Form Content by Michael Brito
By now tweeting is probably old hat, and you've mastered telling your brand story in 140 characters or less. But Michael reminds us why long-form content is still important today. Just ask the millions of people who still use Google search every day.
Unverified vs. Unverifiable Claims by Rob Lenderman
Since PPC ads are so short, they are one of the few occasions in all of copyrighting where unsubstantiated claims are not only OK, but often advisable. Check out this article to learn why.
55 SEO Experts Reveal 3 Favourite Link Building Tools by Richard Marriott
Looking to find some of the top influencers in the SEO industry? Not sure which tools to use for link building? It can be difficult to sift through tools without having the full abilities of the paid tool (if you're doing a free trial). Especially since there are so many options out there. Which one is best for what you want to use it for? Check out this collaboration of minds, we think it will help you find your weapon of choice!
The Data Resources Resource by Sean Revell
This is an impressive resource with many actionable takeaways. Some resources are just more of the same, but not this one! Sean gives a comprehensive list of reputable places for finding data for use in creating valuable content. But, he doesn't stop there. He gives a list of specific content ideas for each resource. Take a look, we bet you could garner some of your own ideas from the ones he suggests.
Case Study: Does Building Links to a Local Listing Help Rank? by Adam Steele and Jacob King
Adam and Jacob are setting up a very interesting case study that they'll be updating as they go. They're also taking ideas from others, so if you have any insights, share your thoughts with them! We're going to keep our eye on this, you should too.
The Value of Google Result Positioning by Gabe Donnini
I always enjoy data like this. While we hate to base SEO on rankings alone, this data makes it difficult for SEOs to convince clients that rankings are useless. They are, but this is interesting nonetheless.
Google's Matt Cutts: Duplicate Content Won't Hurt You, Unless It Is Spammy by Barry Schwartz
Cutts says duplicate content won't hurt you algorithmically, however I think there are still plenty of negative consequences to having such content. So I would argue that it won't actively hurt, but it very well might passively.
Does SEO Still Matter? by Evan Prokop
Good article about new versus old SEO. What works and what's dead.
Penguin 2.0: Your Roadmap to Recovery by Jayson DeMers
When filtering through all of the request for SEO help from prospective clients, we've found that a large percentage of people who contact us are being reactive as opposed to proactive. What's the number one call we get? HELP! Our rankings are slipping and we don't know why! While there are a multitude of reasons why this could be happening, most commonly the problem ends up being that they bought some "affordable" link build services in the last 7 or 8 years, and it's coming back to haunt them. Google's unnatural link penalty last year and the algorithmic changes made in Penguin 2.0 directly impacted these websites with unnatural and low quality link profiles. So, what should be done? Fight? Run? Bang head on desk? Read this…