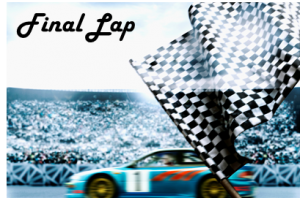 It's hard to keep up on the latest thought leadership, ideas, trends and news in the web marketing industry, which is why we bring you the Final Lap. Each member of Pole Position Marketing Pit Crew, and the office alter ego, Max Speed, bring you their winning article to help your business. Topics include SEO, paid search, usability, link building, local search, content marketing, social media and other areas of marketing and business. Plus, you'll find articles that have earned "honorable mentions" and are also worth a read. Enjoy and feel free to comment with your winning articles.
The Winner's Circle
Stoney deGeyter, Lead SEO & CEO
Mike Fleming, Marketing Campaign & PPC Strategist
Selecting an Online Tool for Unmoderated Remote User Testing, by Marieke McCloskey Very few websites do enough user testing (if any).  But, there's pretty much no excuse for that because you can have it done without actually even being there!  This article gives you the low-down on tools that have the features you want to have when you have a test conducted for your site.
Annalisa Hilliard, Local SEO Strategist
The 10 Worst Link Building Assumptions, by Julie Joyce It has always been important to set expectations before implementing a marketing campaign. As the disciplines within web marketing become further reaching, it's more critical than ever before. Link building has gotten it's fair share in the spotlight over the last year and Julie hits all the major misconceptions. This is a must read!
Deb Briggs, Content Marketing Strategist
Kathy Gray, Social Media Marketing Strategist
The Ultimate List of IFTTT Recipes for Marketers, by Dana Forman We're all busy and if there's a tool that can make life easier, I know I'm all about using it! The good folks at Seer Interactive have put together an awesome list of IFTTT (If This, Then That) recipes targeted directly at marketers. If you haven't checked out IFTTT, now is the time. Want to stalk your competitors? There's a recipe for that. Want to monitor PR opportunities? There's a recipe for that. Need a fake phone call to get you out of a meeting? There's a recipe for that.
Honorable Mentions
Links Should Only Be a Surprise? Nonsense!, by Jon Ball
Share your winning articles in the comments below.