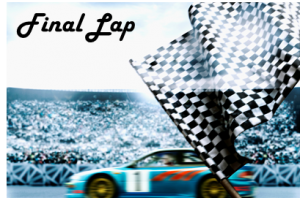 If you're not growing in your profession, you're stagnating. That's why we keep learning, learning, learning about inbound marketing! Here's a wrap-up of the best stuff we've learned this week…

10 Ways to Convert More Customers (Using Psychology) via @avinash
According to Avinash Kaushik, the secret to sales is as simple as understanding what the buyer wants.  Here are 10 rigorously tested research studies in social psychology that reveal how to ethically persuade more customers to say yes to your products and services.
What Landing Page Quality Score is Really All About via @bloomarty
Google says it's for user experience and not short-term profits, so that they'll make users happy in the long run and they'll keep coming back.  But, if you follow the money, you'll find out what else is behind it.  Knowing this can clue you into what you can do to improve it.  Previous to October 2011, landing page quality wasn't considered in the ad auction at all.  But, Google also claimed that it wanted to make users happy before this, yet they were perfectly happy with leaving landing pages out of the equation.  So what changed?  Read this article by Martin Röttgerding to find out…
11 Top Small Business Facebook Pages via @johnpriceonline
Small Businesses can succeed on Facebook. John Price shares a list of 11 business Facebook pages (across different industries) that "get it," and gives an overview of their strategy and approach. This will give you some great ideas to implement on your page.
If it Didn't Happen on Twitter it Didn't Really Happen. Here's Why via @msuster
Mark Suster shares two case studies on communication crisis management in the digital age. His summary points (own it early, take a breath, check reverberation, bite your tongue, avoid angry attacks) are excellent for vicarious learning.
The ABE Approach To Content Marketing via @chriswinfield
In contrast to the ABC (always be closing) sales approach made famous by Alec Baldwin in Glengarry Glenn Ross, Chris Winfield recommends a better approach to online marketing: always be educating, exceptional, executing, engaging and evaluating. That's the ABE method!