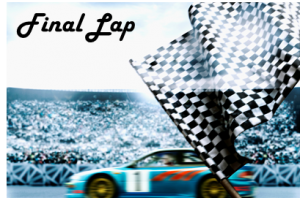 At Pole Position Marketing, we're one heck of a smart team. Some of it's just natural ability. The rest is because we read smart stuff written by other smart people in our industry. Enjoy what we thought was the best of the best this week.

60 Minutes to Global Search Greatness Through Keyword Analysis by @BillHunt
Bill takes a look at some of the best analysis opportunities you can do with keywords to find your biggest opportunities and problems.  Do you have keywords that rank well and don't get clicked?  Are you investing in expensive keywords with PPC, but have no organic listing?  Are there keywords that rank for sub-optimal landing pages?  All of these cost your company money and can be used to solve that problem.
Overcoming the Catch 22 of Investing in Search Without Proof of Success by @Nathan_Safran
Organic search drives nearly half of all traffic.  Yet many executives are still reluctant to make a substantial investment in SEO.  They want to know they'll get results before they invest, a catch 22 situation.  Nathan explores ways to communicate benefits that may help influence their decision-making.
We Can Do Better Than This by @jcolman
This post will make you rethink your content strategy. Jonathon Colman strongly believes content should elicit conversation. If you are writing content to meet a quota or push sales, this will challenge your motives.
Using Great Nonprofits for Link Building by @mmstll
Don't have a big budget for link building or the paid tools for discovering link opportunities? No, sweat! Emma Still shares how you can use GreatNonprofits to find relevant opportunities to sponsor a local nonprofit and get a link. This is an actionable tactic that anyone can take advantage of. Just make sure you don't abuse it!
Content Marketing Strategy Growing, While Others On Decline Says Survey by @TweetsFromPawan
This post by Pawan Deshpande is a helpful review of a recent study by Curata, which indicates that content marketing is outdistancing all other forms of online and offline marketing. Read the post for all the stats, as well as biggest content marketing challenges and the rise of content curation.
Social Media in Warfare: The New Battleground by Steven Ballew
As marketers, we spend so much time focusing on how to use social media to grow businesses that we sometimes forget that people and organizations have many motives, good and bad, for using it. Whether or not you agree with The Heritage Foundation, this post is a good reminder that propaganda is alive and well in our midst.
BONUS!
Why Should We Teach Shakespeare to High School Kids? by @stephenwoodfin
If you read this post for no other reason than to again hear the poetic beauty of Shakespeare's Sonnet 116, that's enough. If you're willing to go further, it may remind you that promoting math and science at the expense of literature and the arts will deprive students of not only a well-rounded learning experience, but also of the opportunity to see human creativity in all the ways it can manifest itself.