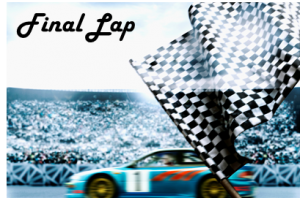 Every day our Pole Position Marketing team learns at least one new thing. (Really, the number is closer to 100). That's because we consume and apply useful, well-researched inbound marketing information all the time. Let us share the best stuff we've discovered this week!

What Google Thinks About Certain Links (@debramastaler)
Debra Mastaler shares her perspective on a recent video produced by Google's Matt Cutts on how the search engine views "getting links from article marketing, widgets, footers, themes, etc."
5 Google Algorithm Changes I'd Like to See (@sujanpatel)
Sujan Patel has created an outstanding wish list for much-needed search reform, including accelerated changes to algorithms for on-page quality, better integration of social data and more.
How the Past 70 Years Has Damaged Our Ability to Communicate (@deepfootprints)
The times they are a changing and with more technology, we have more communication. But we've lost the ability to communicate effectively. Joel Chudleigh offers a look at the past and what we as web marketers can learn from it to make a better present and future.
Great tips include: stop using an e-mail template for outreach; it makes you sound like a robot with no soul. Stop making it about you. Stop demanding something be given to you and start offering to give. There's more good stuff where that came from.
Things Startups with Low Marketing Budgets Can Do! (@mmhemani)
It's not that you are just being stingy, it's legitimate. You're a small-to-medium sized business and you don't have an online marketing budget. So what can you do? Is there anyway to be competitive online? Moosa Hemani gives you a handful of ideas to make your presence known. Sure, it requires time, but these opportunities don't require your money.
The Danger of Having Narrow Keyword Themes (@andrewlolk)
When keywords all revolve around another single main keyword, you will only attract the few searches that the single main keyword is providing.  If you think outside the box, Andrew Lolk explains how you can find variations of keyword themes that you can make profitable with the right ads and landing pages.
AdWords Debacle? Or Just Inexperience? (@mel66)
Following up on a series of NY Times posts describing a small business owner's disappointment with sales trends in his AdWords account, Melissa Mackey talks about how the problem could have been avoided, or at least minimized, if he'd hired a pro instead of plugging away on his own.
Social + Search: Building A Better Search Engine (@rorymartin)
As search and social grow ever closer in the world of online marketing, Rory Martin talks about "an insidious search option that's used by over 845 million active users – 425 million users on mobile alone, each day." Read his post and find out what site he believes has the power to change the current search paradigm.
Small Businesses Invest Time in Content Marketing (@webber_karen)
If aren't yet convinced that content is king (or the kingdom, as Lee Odden says), then Karen Webber's post will hopefully push you to closer to adopting a content marketing strategy for 2013.