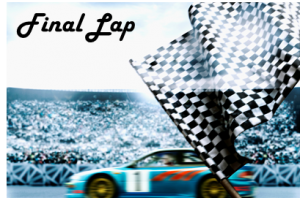 I've been a bit busy this week working on my stand-up comedy routine in the office. It seems the ratio of employees to headphones has reached a full 1:1. Not sure I understand why. I'm funny, right?
Anyhoo… my personal life somehow got in the way of the professional this week, and we all know that that means. It means I have to phone in this week's final lap. Go ahead and insert your own thoughts below, accordingly.
[Snarky comment], [Star Trek], [Star Wars], [Firefly], [Battlestar Galactica], [clever pun]
That's it for me. I've got some new stand-up to write. Speaking of, did you hear the one about the government that balances its budget and lives within its means? No? Yeah, me neither. 
Here is what the rest of the Pit Crew have been reading this week: