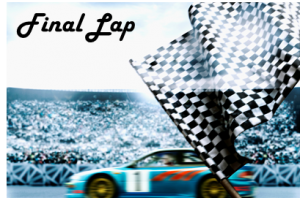 Ah, YouTube. You never know what you're going to find! This week I discovered a little treasure from the 60's featuring my boy Leonard, the original Spock. Everyone is aware of Captain Kirk's vocal abilities, but Spock released a few albums as well. Take a break and watch Leonard sing the Ballad of Bilbo Baggins on the 60's variety show Malibu U.
Now onto the stuff you were really looking for, here's what the team's been reading this week.

How to Combine Industry Events with Videos for Link Building Results by @pelligrino
We've all read blog post roundups from those who have attended industry conferences, right? It's easy to be overlooked as just another post in a flood of blogs. Tristan offers a solution to this problem, video. Though video can require more time and resources, it could supply more opportunities to provide valuable information by using a different medium. Check out this post to learn what steps to take leading up to creation and promotion of the video, as well as, how to maximize your budget.
Learn SEO in 99 Links. The Beginners Guide to…The Beginning by @kirkpgillam
We think Kirk has created a nice little (or big) list of resources to help an SEO newbie tackle key sub-disciplines of SEO. Sometimes when you are starting out, one of the most frustrating things can be sifting through all the information that has been and continues to be created – from how-to guides, to technical theory. This post provides a great list of must reads. If you want to save some time, check this out!
5 Ways to Publish Content on Mobile and Grow Your Brand by  @TobinTobin
With the ever-growing popularity of smartphone usage (more new mobile devices are activated each day now than there are children born into the world), it makes sense as content marketers to think mobile. Tobin provides some great things to consider to make sure your company is ready for the smartphone takeover already in progress.
Is Google Sucking the Life Out of Your Identity? Are They Alone? by @DocSheldon
#scary
Overlooked and Underappreciated: the Social Share Button Strategy by Rachel Freeman
Social sharing isn't always fool proof. There are right ways and wrong ways. Rachel provides a good rundown of how to do social sharing right.
View-Through Attribution Exposed by @DaxHamman
Marketers struggle with how to measure the impact of view-through conversions on the other marketing channels that ultimately get credited with last-click conversions. This article breaks down both sides of the view-through conversion argument and gives perspective on just how valuable of a metric this can be.
Want to Improve Your Online Marketing? Master These Search & Social Tactics by @leeodden
Lee explains eight basic tactics that are good for the search engines, good for social media and good for your users. Making sure you have these covered will create a solid foundation for your online marketing plan.
This is the Most Epic Brand Meltdown on Facebook Ever by @ryanpbroderick
In case you missed it, Amy's Baking Company in Scottsdale, AZ had one of the worst brand meltdowns in social media history this week. Apparently, the owners now claim that their Facebook account was hacked. That's not out of the realm of possibility. It will be interesting to see where the truth lies as this story unfolds. Either way, it's something to take note of and learn from.