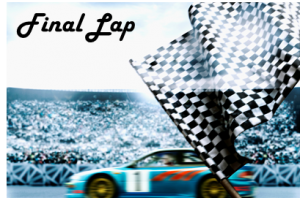 It's hard to keep up on the latest thought leadership, ideas, trends and news in the web marketing industry, which is why we bring you the Final Lap. Each member of Pole Position Marketing Pit Crew, and the office alter ego, Max Speed, bring you their winning article to help your business.
Topics include SEO, paid search, usability, link building, local search, content marketing, social media and other areas of marketing and business. Plus, you'll find articles that have earned "honorable mentions" and are also worth a read. Enjoy and feel free to comment with your winning articles.
The Winner's Circle
Stoney deGeyter, Lead SEO & CEO
Google Propoganda, SEO and Why Marketers Need to Wake Up, by Rae Hoffman
I love a good rant. Especially when it comes to people buying the SEO Kool-Aid. Google can't do everything it wishes it could and Matt Cutt's says things often just to shift the winds, hoping that SEOs fix their search results where they can't. While it's good to keep an eye where Google wants to go, you can't believe everything they say.
Mike Fleming, Marketing Campaign & PPC Strategist
Annalisa Hilliard, Local SEO & Social Community Strategist
85 SEO Facts, Myths & Theories…Confirmed Or Busted!, by David McSweeney
The only constant in SEO is change. David does a great job covering the bases in this post. He looks at 85 SEO beliefs and provides reasoning as to why they are, or aren't legit. If you're looking for an overview of the current search marketing ecosystem, this is a beneficial place to begin.
Deb Briggs, Content Marketing Strategist
Why Your Branded Content Shouldn't Always Be About Your Brand, by Luke Cope
The Borg mantra, "Resistance is futile!" should not apply to your branded content. Content such as blog posts are about the soft sell and building a relationship with not only existing customers, but future ones. So resist the urge to make your content an advertisement. Luke tells you why content should be helpful, educational and encourage the reader to take action.
Kathy Gray, Social Media Marketing Strategist
Experiment: What Percentage of Facebook Fans REALLY Saw Your Post?, by Jon Loomer
We've all seen our Facebook page reach numbers decline over the past few months. But, are they really as bad as we all think they are? Possibly not. While the experiment does have some flaws, it's interesting to think about. As Jon notes frequently on his blog, reach isn't the be-all, end-all metric for Facebook success and we shouldn't focus all of our attention on it.
Honorable Mentions
Share your winning articles in the comments below.
Facebook

Twitter

LinkedIn

Google+

Print

Email