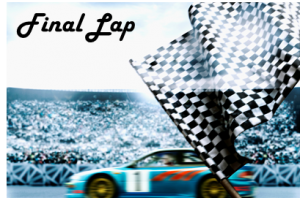 Lots of talk about the Super Bowl on the web this week, and whether you have a favorite team or you just watch it for the commercials, you might need a breather. Check out what we've been reading this week in the world of SEO, analytics and link building. Go team!

Justin Cutroni helps you understand your website users better by configuring and analyzing cohorts–groups of people who share a common characteristic or experience within a defined period.  In order to do this, you need to inject a date into Google Analytics and attach it to a user.  Then, you can apply these segments to your reports and find out some really cool insights.
3 Commonly Overlooked WordPress SEO Tweaks  by @ilannass
WordPress may be SEO friendly, but people think that means any site built in WordPress is "optimized." See why Ilan Nass that while WordPress makes your optimization easier, it doesn't do it for you.
Why You Won't Crush It This Year! by @TheGrok
While SEOs are usually big proponents for conversion optimization, clients may not be. Check out Bryan Eisenberg's latest blog post.
Matt Cutts on Negative SEO by @mattcutts
Matt Cutts says the Disavow Links tool is a way to combat negative SEO against your site. "At worst it's an annoyance." I disagree. It's lost time and money to do Google's job! Interesting video nonetheless.
As Music Streaming Grows, Royalties Slow to a Trickle – by @sisario
Many us couldn't live without music, and this article makes one wonder if musicians can live with it. Streaming makes music much more accessible, especially for indie bands, but the industry as a whole seems to be at a tipping point. Ben Sisario hopes there's a happy medium where artists can survive and do their thing, but at the same time don't sell out in order to appeal to the masses for the sake of money.
Why Guest Blogging is NOT Toxic to your website – by @mmhemani
Guest Blogging has been getting a lot of industry buzz over the last nine months or so. Moosa Hemani explains how to guest blog in a way that is still beneficial. Some of the key things to look for include quality and relevancy. Check it out!
Anchor Text Isn't Dead, But It's On A Feeding Tube – by @tylerbrown331
Wondering how to diversify your anchor text while still keeping it as natural as possible? Tyler Brown tells you how, and bonus–it's a quick read!