Saving word documents as PDFs is pretty straight forward, however it doesn't always produce the most size- and speed-efficient PDF. There is a short process to follow when saving your documents that will ensure you get the most streamlined PDF possible.
Save as Minimum Size
When saving a word document to PDF format, follow this procedure to ensure the PDF is created in the smallest size possible:

In Word, click Save As


Under Save as Type, select PDF


Select Minimum Size


Click Options


Make sure "ISO 19005-1 compliant (PDF/A)" and "Bitmap text when fonts may not be embedded" are not checked.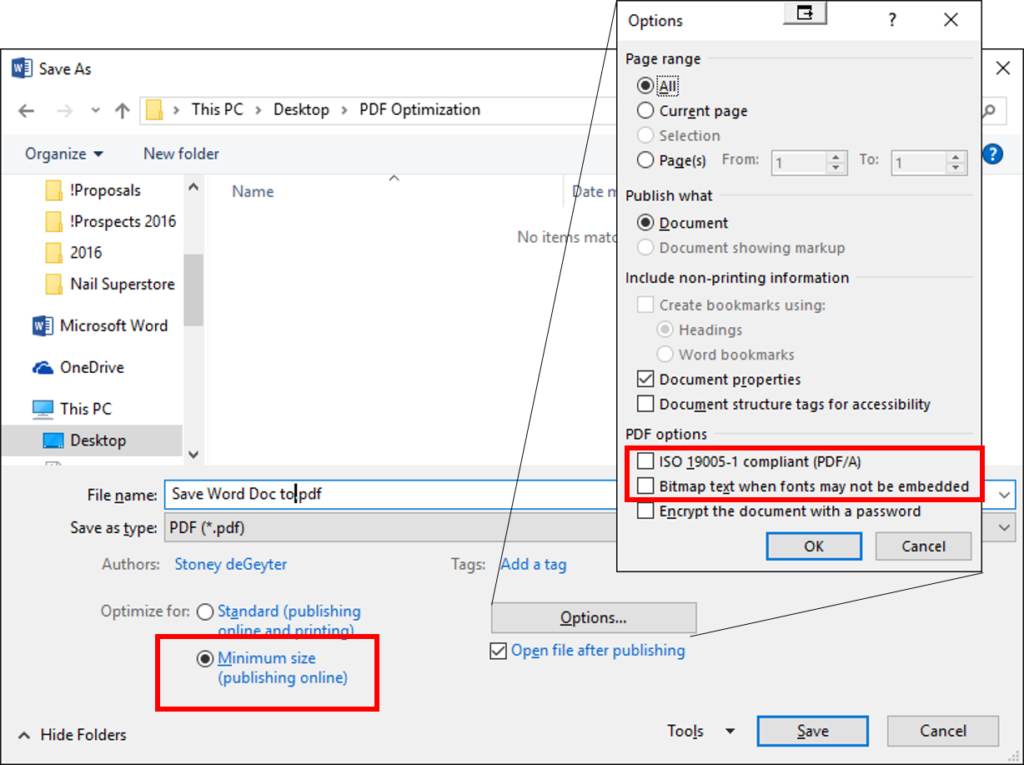 I'll continue to cover the full PDF optimization process over the course of a series of posts. Your homework for today is to re-save all your Word documents as a PDF checking the settings above. Then come back or subscribe to our blog to get the rest of the next step of the PDF optimization process.
Previous Post: How to Optimize Images in Your PDF Documents
Next Post: How to Optimize PDFs in Adobe Acrobat