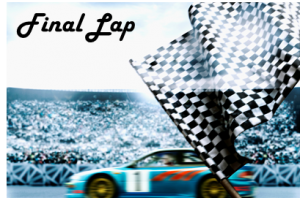 From Google's announcement that it will close Google Reader in July—some people aren't too happy—to nifty ways to optimize a PDF for search, we've read some great articles this week on analytics, SEO, link building and content marketing. Oh, and don't be creepy when you network on social media channels.

8 Tips to Make Your PDF Page SEO Friendly via @QArea
Most people don't know that PDFs can be optimized. They can! This is a nice tutorial from Andrew Smith on how to get your PDFs into Google!
SEO Audit Tips: 8 Examples of Why Your Source Code Matters by @glenngabe
Who says code doesn't matter? Clearly it does, and Gabe gives us plenty of ways to understand why.
Making the Most Out of Search Data by @lioneljwhite
Search data is good for more than just your search marketing campaigns.  It's good for learning about your audience and their purchasing behavior.  Then, you can take this information beyond search to other marketing channels like display to reach a wider target audience, not just those performing keyword searches.
Top 25 Free and Paid Link Building Tools for Serious Link Builders by @adamjayc
Every now and then it's good to have an updated list of tools. Adam does a good job summarizing each tool, and provides tips on how to use them. What tools would you add to the list?
Closing Google Reader Sucks For Me, But Is Dangerous For Google by @ajkohn  AJ Kohn
Google Reader is closing up shop on July, 1, 2013. Apparently, we aren't the only ones who will miss it. Tell us how you feel, but before you do, read AJ's post and add some fuel to your fire. Anyone want to protest? Peacefully of course.
10 Reasons Writers Should Claim Their Google Authorship Markup by @demianfarnworth
Google authorship markup isn't the same thing as author rank. Demian explains the difference and why your search results could benefit.
"You're Creeping Me Out!" The Dark Side of Social Networking by @KerryGorgone
There's a right way and a wrong way to network on social media channels. Kerry explains why some methods just don't work—and can even be kind of creepy.